SALE Houtverf Matt Painting the Past 750 ml
SALE Houtverf  Matt Painting the Past 750 ml
Painting the Past houtverf. Deze potten gaan in de SALE omdat we teveel op voorraad hebben staan.
Verf is nog goed, potten staan al wat langer in de winkel (vandaar de korting) De Houtverf is verkrijgbaar in Eggsshell  en/of Matt 
De matt finish heeft dezelfde matte uitstraling als de muurverf. Is binnen te gebruiken voor hout en MDF. De Painting the Past matt finish bevat meer krijt dan de gebruikelijke krijtverven waardoor een matte en zachte uitstraling ontstaat. 
Aanbieding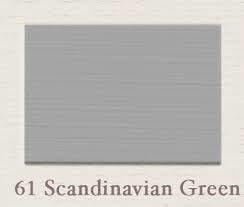 Painting the Past – 61 Scandinavian Green Houtverf Matt 750 ml
€ 35,00
€ 24,50
Gastenboek
10-10-2020

- Superblij met de Riviera Maison tafeltjes en nog snel en... 

lees meer

29-09-2020

- Bedankt voor de snelle levering. Gisteren bestelt vandaag al in... 

lees meer

14-08-2020

- Dank u wel hoor voor deze super snelle service.

Ik... 

lees meer
Plaats een bericht
Winkelwagen
Geen artikelen in winkelwagen.